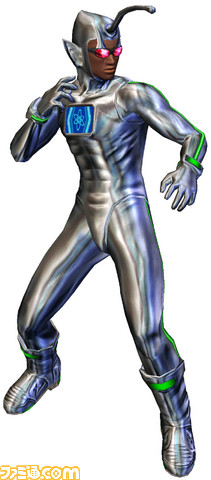 It's funny how things can change so quickly. Just a week ago, there was no chance I was picking up a
3DS
till later in the year, but sneaky old Tecmo goes and announces free costume DLC for
Dead or Alive Dimensions
every day starting from the game's launch. According to the
Famistu
via
Andriasang
there will be a total of 28 costumes starting March 24th (in Japan) with a new outfit everyday except for Mondays.
The outfits previewed so far are all true alternate costumes and not palette swaps. It remains to be seen if that will hold true for all 28.
So the two big questions for US fans is 1) What is the actual release date for Dimensions here? 2) Will the costumes follow a similar release pattern?
As far as incentives to boost day one sales go, I think it's brilliant in both the timing and the scope of what's on offer. It's certainly more motivating for someone like me to get the game right away versus the current pre-order DLCs which usually turn out to be fluff no matter how cool it sounds (cough, New Vegas costume/gear packs, cough).
What should I do?!
To get breaking updates to this blog or just to show support, please take a moment to Follow at the box under the Amazon ads. There is also the
CostumeGet Twitter
for other shorter thoughts. It's rad!