Watcha been playing? Here's what's been completed or in progress at GET central the past year or so:
Image from PS Blog
Diablo III: Reaper of Souls – I'm amazing how great this game looks and how sharp it is at 1080p 60p. Really cool armor and weapon upgrades that can be customized further. Took me several months to get through, but I loved every minute of it. CS score – A
Dead Nation: Apocalypse Edition – After completing Diablo III, I was still in the mood for some top down action. Although not a loot fest, still quite a fun shooter with interesting weapon upgrades. Awful looking armor though. CG rating – C
Dragon Age Inquisition – The first Dragon Age game still had the best story and characters, but this one is a close second. Huge world although it felt like a lot of quests are of the filler variety. Decent costume factor although it was really tough to make an attractive face. CG rating – B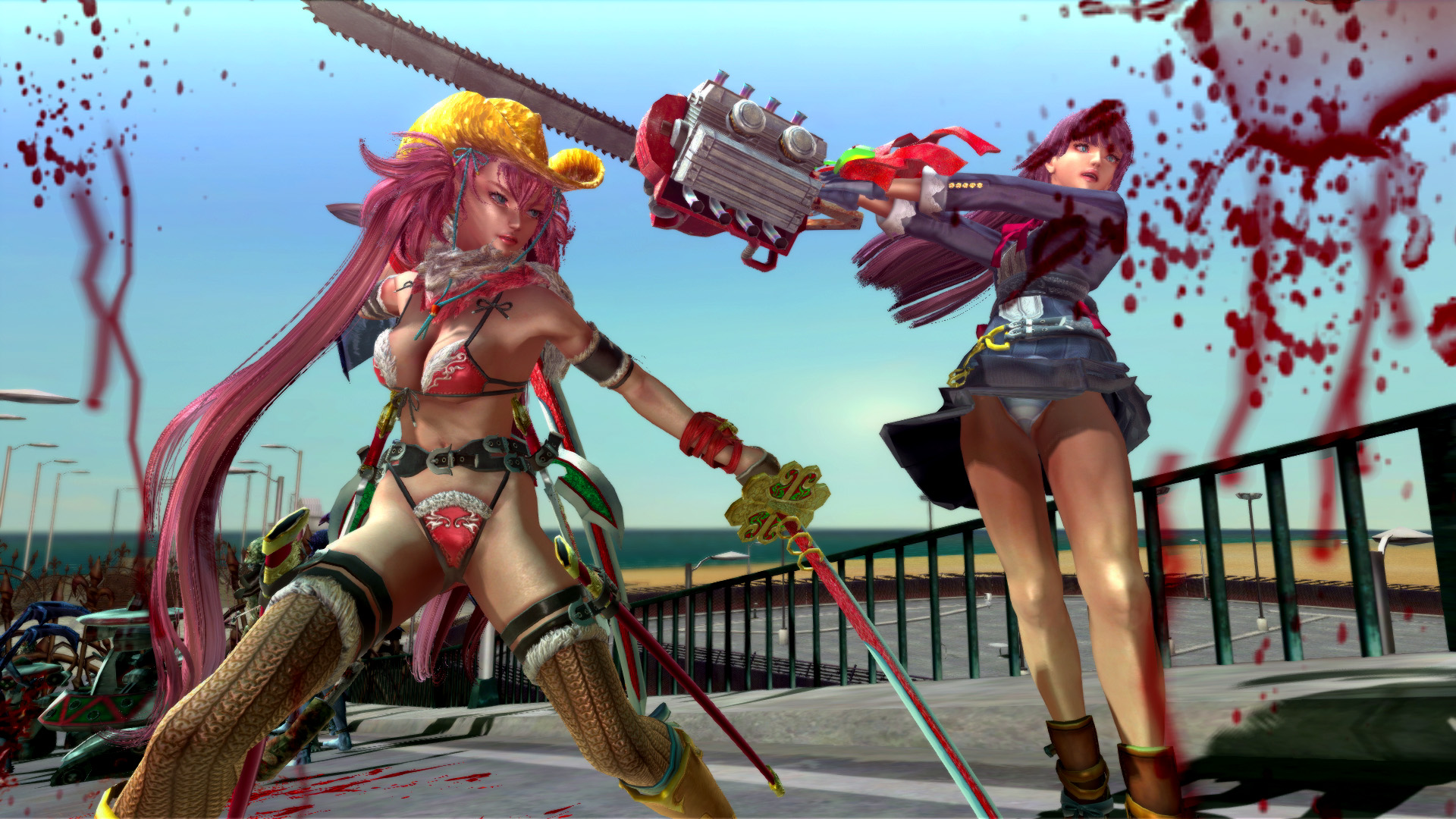 Image from Xseed
Onechanbara Z2 Chaos – Much more polished and fun than the last Onechanbara game I played which was Bikini Samurai Squad on the 360. Story is wacky in a good way, but the level design is just awful. The Strawberries and Banana DLC costumes are insane and there are a lot of costume pieces to unlock. CG rating – C+
Image from PS Blog
Resident Evil 2 Revelation
s – The first Revelations was quite good, but I liked this one a lot more. The story and gameplay felt like a return to old school RE and it was cool to see Barry back. The length was just right too and I will eventually go back to play the raid modes. It just needs more costumes to unlock.
CG rating – B-
Image from PS Blog
Dead or Alive 5: Last Round – I've been fairly conservative with the costumes I've purchased. Mostly picked a few here and there for the characters I play the most. Buying costumes still feels unsatisfying to me though. CG rating – Still in progress, but about a B at this point.